Le jeu Who's the killer 2 est disponible gratuitement au lieu de 2.39€ sur le Play Store !
Who's the killer 2 est sorti début novembre et passe gratuit pour notre plus grand plaisir !
Dans la lignée des Sherlock Holmes, vous jouez l'enquêteur et devrez trouver qui est le tueur ! Chaque jour apporte son nouveau cas sur un fond musical bien approprié !
A essayer !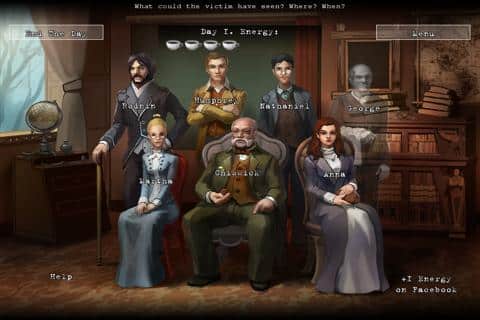 Voici la description officielle de Who's the killer 2 :
WARNING! Some reviews may contain spoiler. Think twice before reading them.
NB: PLEASE do not tell who is the killer in reviews! You can break other people fun with it! Thanks in advance!
Welcome to the much anticipated Second Episode, it won't be possible not to release it after success of the first part.
In order to rate the game and decide whether buy it or not, please play the First Episode (write in search line «Who Is The Killer»). First Episode is free, unlimited and contains no advertising.
Description of Episode II in comparison with the first part:
-The plot is more complicated. Everything is not so obvious now.
-Some parallel stories, but only one will lead to the killer.
-Pictures from the scene, can be studied with a magnifying glass. This is not a standard game « find the hidden object », each piece of evidence is important for further investigation.
-The main game with words is changed, because many players found it boring.
– Two beautiful melodies and the rain outside, reinforce oppressive atmosphere.
This original game is based on classical english detective rules in the tradition of Sherlock Holmes. Everyday someone dies and you need to figure out who is the killer using the logic. Everybody has a common mystery story of the past. Everybody could have a motive to do this. And you have only seven days to stop the murderer.
It is not a generic adventure game — there is no happy end in this scenario, you can either win or lose the game (if everybody dies).
Speak with characters, investigate crime scenes, guess who lies, look at your dreams to find clues and try to arrest the killer before it's too late.
— A new murder every day
— Several original mini-games
— Old mystery background story
— Original gameplay for those who like to think.
Game page on Facebook: https://www.facebook.com/WhoIsTheKiller
Visit it to find how to gain additional Energy in game every day!