L'excellent jeu Avengers Initiative Android de Marvel est en promotion à 0.75€ au lieu de 4.99€ sur le Play Store de Google.
Une onde de choc terrible a touché la planète Terre, délivrant les plus grands méchants comme le Wendigo, l'Abomination etc. Le S.H.I.E.L.D recrute alors Hulk pour partir à la recherche des évadés. Pendant ce temps, l'organisation tente de regrouper les Avengers pour éviter la catastrophe.
Vous jouez Hulk dans un jeu qui reprend les mêmes mécanismes qu'un certain Infinity Blade, idéal pour les écrans tactiles !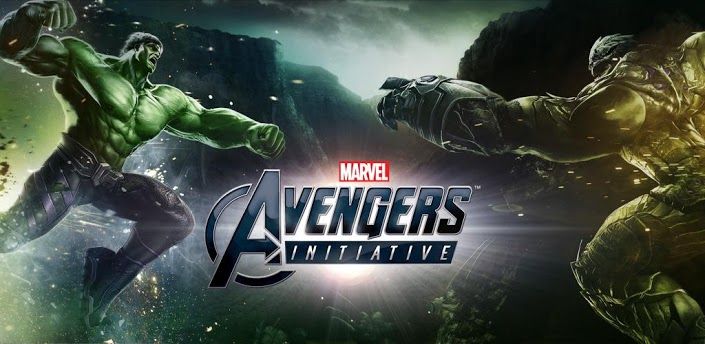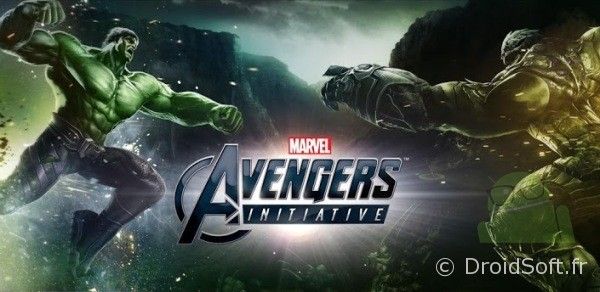 Ne le manquez pas !
La description officielle de Avengers Initiative Android :
***$0.99 Promotional Price for a Limited-Time Only
Available NOW on Selected Android Devices
————————————————————-
• A WiFi connection is highly recommended for downloading this game.
• Due to the size of the game, please ensure you have more than 1GB of storage space available and expect longer than usual downloading time.
• Be sure to check the list below to see if your device is compatible.
The following devices are compatible with this game:
HTC Evo 4g
HTC Incredible 4g
HTC One X+
HTC One X (Tegra Version)
LG G2x
LG Nitro HD
Motorola Droid 3
Motorola Atrix 4g
Motorola Photon Q 4g
Samsung Galaxy Nexus
Samsung Galaxy SII
Samsung Galaxy SIII
Samsung Galaxy Note
Samsung Galaxy Tab 7.7
Asus Nexus 7
Asus Transformer Tablet
***For up to the minute updates, « Like » us on the Official Marvel XP fan page at www.facebook.com/MarvelXP.
Download the first installment of Marvel's biggest cross‐over mobile gaming event… Level up, gear up, and fight as Hulk in the first adventure of an episodic series built exclusively for touch screen devices. Track down and defeat some of the world's most notorious villains like Wendigo, Abomination, The Kronan, and The Skrulls, and help THE AVENGERS pull the world back from the brink of catastrophe. Marvel's Avengers Initiative, an episodic mobile gaming event unlike any other.
In the wake of The Pulse, The Vault, a top‐secret S.H.I.E.L.D. facility in the Rocky Mountains, has busted open, releasing all of the super‐powered criminals and monsters imprisoned there. Aboard the S.H.I.E.L.D. Helicarrier, Nick Fury recruits a reluctant HULK to round up all the monsters he can while S.H.I.E.L.D. can assemble the rest of THE AVENGERS to figure out who opened the doors to The Vault‐ and why.
VISCERAL COMBAT
Experience raw, SUPER‐POWERED COMBAT with blazingly responsive swipe, attack, and combo controls in a complete gesture based action game.
STUNNING HD VISUALS
Battle huge BOSS‐SIZED enemies amazing special effects, and incredible set pieces.
UNIQUE CUSTOMIZATION
FULLY CUSTOMIZE Hulk to play the way you want to play. Acquire exclusive costumes, unlock incredible super‐powered abilities, discover explosive augmentations, and upgrade all of Hulk's combat stats.
EPISODIC CONTENT
Marvel's CROSS‐OVER MOBILE GAMING EVENT continues with updates, scheduled events, and anticipated character reveals, setting a new standard for mobile gaming.
MARVEL XP
Now featured in Avengers Initiative and newly optimized for touch screen devices, Marvel XP is a FREE LIVE SERVICE that TRACKS YOUR PROGRESS, REWARDS YOUR ACHIEVEMENTS, and helps you experience Marvel on a whole new level across multiple games, including Avengers Alliance on Facebook. REGISTER NOW and unlock achievement badges, character dossiers, and other bonus content exclusive to the Marvel XP community.
ENHANCED FOR NVIDIA TEGRA DEVICES
If you're the owner of an NVIDIA Tegra Super Phone or Tablet, experience added TegraZone game enhancements including: Improved character textures, realistic clothing, life-like environments, and Iso-8 effects.