Le bon plan Android du jour est Hunters Episode One, un jeu de tir tactique en vue de dessus dans un univers SF, qui passe de 3,68 € à 0,80 €.
Ce titre que certains comparent à un Final Fantasy Tactics, a été noté 3,9/5 sur le Play Store et n'avait pas subit de promotion depuis des mois. Sans plus attendre, voici le jeu :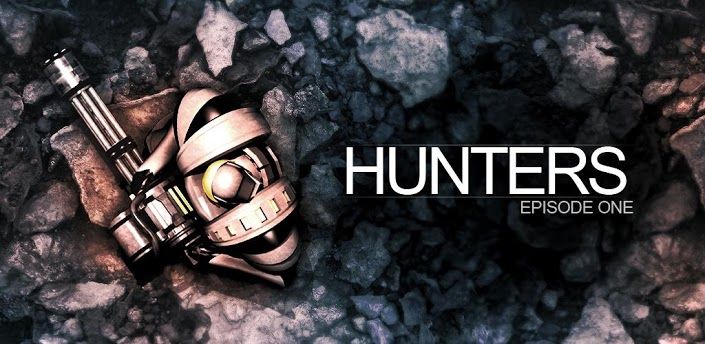 Voici maintenant la description officielle du jeu :
★★★★★ No 1 RPG / Strategy game in 16 countries! ★★★★★

Set in a Universe where contracts rule, in Hunters you can build a team of Mercenaries and become the most renowned Bounty Hunters in the Galaxy.

====================================

"This is one of the best turn-based games I've ever played, on any platform." – Arcade Life

"Final Fantasy Tactics. X-Com. Shining Force. All games that do turn-based strategy very well. If you have an iPhone or iPad, add Hunters to that list." – Kotaku

"Jagged Alliance has gone spacewalking on the iOS" – Touch My Apps

"Boy oh boy, I can't say enough praise for Hunters Episode One." – No Dpad

"Hunters HD is a must-download strategy game for the iOS" – iPhone Strategy Games

« I'm digging Hunters. It's an ambitious, deep title with tons of equipment and stat options and a lot of menus. » – TOUCH ARCADE

"How have you not bought this yet?" – Garnett Lee (Weekend Confirmed)

====================================

HUNTERS: Episode One is a turn-based strategy developed exclusively for mobile devices by Rodeo Games.

Turn based strategy:
Develop your own tactics and style of play in this turn based strategy game.

New Missions:
Each day you'll receive a set of contracts direct to the Bridge of your Spaceship, which you'll have 24 real time hours to complete.

Customise your team:
Customise your team of Hunters with weapons and armour, before dropping into the turn based strategy game.

Drop game:
Navigate your Hunters through richly detailed environments. Take down AI controlled
enemies and complete your Contract Objectives.

Trade:
Buy bigger, more powerful weapons. Stronger armor. Better equipment. New stock is available every hour.

Levels and talents:
Grow your team. Gain more equipment, upgrades, and special abilities. Build the most powerful team of mercenaries in the Universe.